Chances are you've seen Fab Fit Fun pop up in your newsfeeds for a few years now. If you're like me, you've clicked "add to cart" a million times but always bail and wonder if it is really worth taking the $49.99 plunge! I saw a promo code this month and decided to try it out! Fall is my all time favorite season and I figured, worst case scenario I'll get a few pumpkin spice candles and a blanket scarf and call it a wash for my money!
If you're not familiar with how it works, you sign up by season and then Fab Fit Fun let's you choose 1-3 items for your box or choose to be completely surprised. I saw a great Vince Camuto tote as an option so quickly snagged that for my box then decided to let them surprise me for the rest. So was the Fab Fit Fun Fall 2018 box the stuff of pumpkin spice dreams or did it fall flat?
Check out my brutally honest review below! Remember, each box is different so you may receive some of the same items or may receive a few surprises of your own!
Vince Camuto Luck Tote
This tote retails for $128.00 and did I mention it's Vince Camuto?! Right there I figure at this point, I'm making money on this box! I love the contrast colors of the rich cognac to add something different to my work collection outside of basic black. If you love a black bag for work, it also comes in that as a second choice too! The leather is super soft and it includes lots of smaller interior pockets for keys, etc. A definite win in my book! 
Alfred Teapot
I admittedly don't drink tea very often… when I'm feeling under the weather or on occasion when I'm cold and want something hot to sip other than coffee. My husband actually drinks more tea than I do (shhhhhh!) This personal teapot is so beautiful it makes me excited to try out drinking more tea this fall and winter. The teapot has a stainless steel lid, a wide-lipped tea infuser for loose tea leaves or a tea bag and is the perfect size to keep your tea warm while you sip! Retail $26.
CYLO COBRA Bluetooth Wireless Earbuds
For the last 9 years, I've been battling a tangle of cords with my iphone ear buds every time I go for a run so I was super excited to see these wireless earbuds in my box. At first I was confused by the wire connecting the ear buds making them in actually "wired" but then I decided I like the fact that I can take them out of my ears and still store them around my neck after my run and that they're probably less likely to get lost this way. They're super comfy and the onstrap controls make them easy to use. I feel cooler on my runs already! Retail $40.00.
Grown Alchemist Hydra-Repair Day Cream: Camellia, Geranium Blossom
This day cream is chock-full of active ingredients like camellia, rosehip oil, and jojoba oil which promise to visibly improve hydration, balance natural sebum levels, soothe skin, and repair UV damage. All of those sound like really great things, especially as my skin starts getting really dry during the fall. So far it smells and feels really good on and hasn't made me break out like some facial creams can plus I it feels really luxurious and I feel very grown up using it so that's a bonus! Retail $49.00.
Cuccio Somatology yogahhh! Detox Bath
At first I had mixed feelings about this… I NEVER and I mean NEVER take baths! There's something about soaking in your own dirt and spending 15 minutes filling up the tub with hot water only to have it ice cold in 5 that makes the thought of them less than appealing to me! Admittedly the promise of "detox" on this salt bath mix has me super intrigued! At almost 42 years old, I feel like "detoxifying" my bdy and skin against all sorts of unknown toxins that will make me feel my age is a full-time job! I'm excited to try this one and report back! Retail $39.95.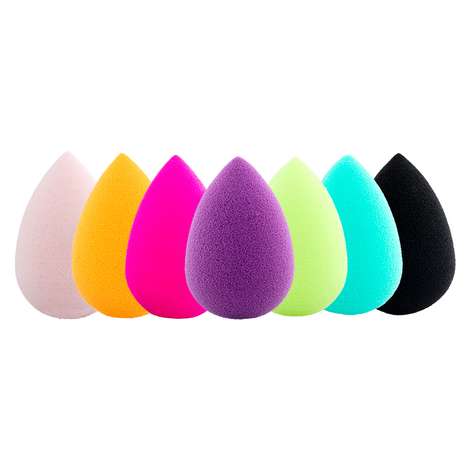 I'm quite sure I'm completely late to the game on these! I've heard people talk about them and swear by the beautyblender brand but as a girl who wears only tinted moisturizer I convinced myself they weren't worth the spend. I'm probably more excited than I should be to get a classic hot pink beautyblender in my Fall box. After my first attempt, I'm officially hooked! These make it so easy to blend my tinted moisturizer evenly across my skin and it's nice to not have to scrub make-up off my hands each morning! Retail $20.00. 
GLAMGLOW BUBBLESHEET™ Oxygenating Deep Cleanse Mask
These masks always fascinate me! I've tried a few before and felt a lot like Michael Myers or Jason from scary 80s horror movies rather than a beauty queen in the making! Surprising though, the masks are easy to apply and remove (no more crazy scrubbing reminiscent of 90s charcoal masks) and seem to do exactly what they promise. This mask promises a "tingling 3-D bubble experience" to help invigorate and detoxify the skin, revealing a glowing, deeply purified complexion. I plan to share the bonus mask with my step-daughter this weekend and we'll report back whether the bubble experience was as invigorating and bubbly as promised! Retail $18.00.
Simply Whimsical Set of 2 Tea Towels
Okay, so I'll lead with the fact that I love tea towels! Like, really love them! There's nothing like seeing a clean, crisp matched set hanging from the oven handle in my kitchen. And beyond that, I always have a "pretty set" for display purpose only, then a more rugged one that actually gets used hanging a bit more hidden from plain sight. This set features a modern gray zig-zag pattern that fits perfectly with my kitchen (Thankfully!) and somehow just seems to add a brightness to the kitchen. These are a bit stiffer than some of my other tea towels but I like the crisp look the texture gives them for my decorative set. Retail $14.99.
SKIN&CO Roma Blue in Capri Shower Gel
Conveniently, I just used up the last of my shower gel last week so I was excited to see this pretty bottle in my box. Shampoos and Conditioners in these sample boxes are always a little disappointing because I feel like I'm usually getting the same hotel sample I picked up on my last trip. Shower Gels though, that's a whole different ball game! This one is a really subtle combination of citrus and warm, earthy florals. I wish it had a little stronger scent but I like that it doesn't compete with my perfume afterwards. Retail $22.00.
VERDICT: You guys!!! I am beyond amazed at all the great stuff I got in my Fall box! Everything feels luxurious and well made and I can't believe that I got so many products for less than $50! When I added it all up, retail for everything would be $357.94! That's just crazy to me! Plus I found a lot of really cool things that I've never seen before and some products I've been curious about but never tried. I can't wait to dive in even more and try out everything I've gotten this fall!
Interested in trying a Fall box of your own? Click here to use my promo code for $10 off your first box and I'll receive the same off my next box for Winter. I promise to share all the inside info with you as a thank you, don't worry!